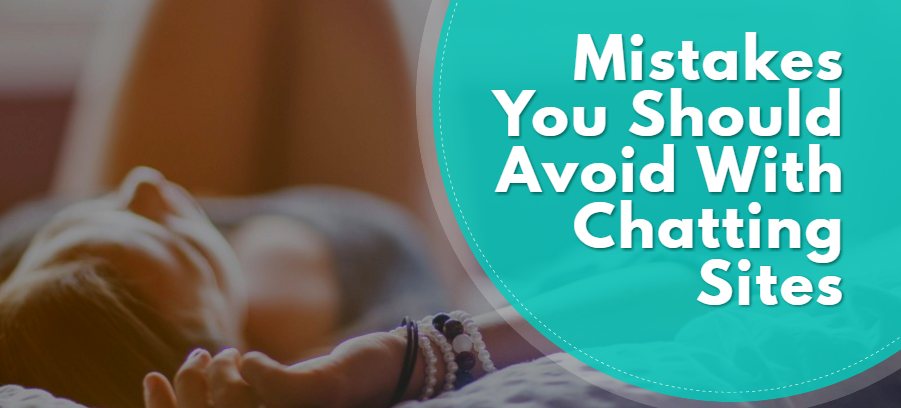 Mistakes You Should Avoid With Chatting Sites
---
Posted on April 23, 2017
For some, dating apps are the best place to present themselves. The stage of the naked torso, self-assessment. For the others a real chance to find the great love. Time for seven no-gos and some tips for those who pursue honest intentions with Chatiw, Tinder & Co..
1. Bad chat messaging
Do not sacrifice your undoubtedly unattractive body, your sexual abilities and physical tools, descriptions of your desire. Really now. Even if it is hard. Do not even begin to talk about dream woman and children. That frightens most people.
Avoid spelling mistakes.
Avoid monologues, do not talk about yourself all the time.
Do not write to your opponent too often. Not too often to be active is important. You're not supposed to come over as if you needed it.
Just look at the profile of the person before the first chat. Maybe you manage to be funny and charming.
You really have interest in the person? Nice! Then you should better not spend more than a few days. The longer you postpone the first real meeting, the greater the risk that one of your messages will go wrong.
2. Your pictures
Let poser photos be in front of the mirror (no matter whether male or female).
Authentic photos that you recognize well are important!
No photos on which you are overly drunk.
The group trap: Five men in a photo and in a row - top! Most users are not guessing here;)
3. Use the app only when you have time
Who does not know this: Abrupt pauses during the chat. These breaks are annoying, sometimes even disturbing or hurtful. A half-day does not respond to a message, does not look cool, but uninterested.
Therefore best Chatiw . After work, cinema, etc.
4. Timing is everything!
In the evening, most of the users answer, Chatiw, for example, Sunday is the most successful day to get a match.
5. Relaxed location
With a little luck, you have now made a meeting with your mysterious, educated, but somewhat pointed and funny counterpart. Let your date determine the place - because that person feels comfortable there. You should avoid the known scene shadows, where you all know - unless you are sure that your date is also live.
6. Locker easy - The next match will come
The great thing about Chatiw, Tinder & Co. is that it is an inexhaustible source of new flirtatious people - that means for you, it goes on and on. If you go home alone from the bar, you can log in again before falling asleep and wink until a match brings back your kinked self confidence. Or you can find yourself in a flirt message again, because you were in the evening already barotted in a bar.
---
Keywords : Chatting, chatting sites