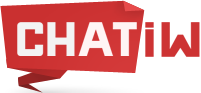 - We're here to answer any questions you may have about our products ( Web chat , Video chat , Chat App )
- Do you have a problem with our website or with the App, Check the FAQ page first!.
- Allow a couple of business days for us to respond (possibly longer for general inquiries).
- Interested in working with Chatiw? get in touch with us!.